Farmers Market - Bedford and Forest
Bedford VA Farmers Market
Fridays 8 AM - 12 PM
A farmers market focused on maintaining a prosperous and growing market for the producers and community of Bedford, VA, seeking to provide access to healthy foods to all through nutrition education via supplemental and children's programming.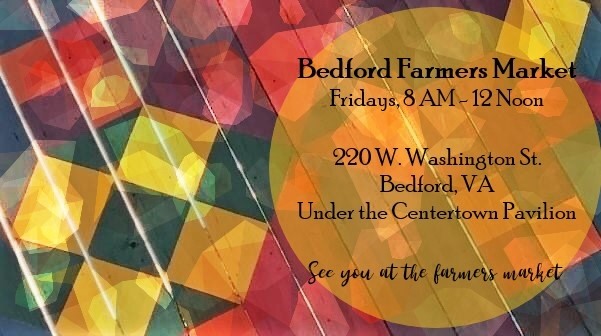 Forest Farmers Market - Saturday
Forest Library
The market is in full swing, our farmers are loading down their tables with the freshest local produce in the area, eggs are plentiful, meat selection is at a premium along with our very talented makers offering; candles, jewelry, birdhouses, personal care products, pasta, spices, coffee, tea and so much more. Come enjoy Saturday mornings with us.
We are excited to be opening regulars hours, 8am to noon starting June 6th. We ask that you continue to maintain social distance and wear a mask if you choose.