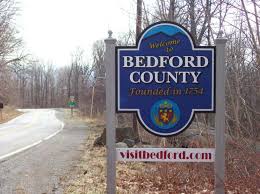 In recent years, Bedford County has been one of the fastest-growing counties in Virginia and boasts a  strong, diversified economy, with a mix of industry, commerce, tourism, and agriculture. A strong and diverse labor market provides excellent resources for companies from manufacturing facilities to high-tech operations. According to Bedford County's Office of Economic Development, manufacturing accounts for nearly 10 percent of Bedford County's employment mix, but these businesses are not the traditional manufacturing with masses of employees working on a single product line handling just one step in a process. Today's manufacturers are technology specialists involving employees in problem-solving and running multi-million dollar automated machinery and robotics lines.
A dynamic mix of agriculture, industry, tourism, and retail gives the region a strong economic base. The industries are varied, ranging from agriculture and forestry to nuclear energy and wireless communication. This diverse mix of industry employs more than 35,000 people and more than 15 companies employ 100 people or more.
Major Employers Include: (Bold text indicates Chamber members)
Bedford Weaving Mills
Carilion Professional Services
Centra Bedford Memorial Hospital
Cintas
Coleman-Adams Construction
CommScope
Forestry Equipment of Virginia
Generation Solutions
Georgia-Pacific
Harris Corporation
InService America
Mail America Communications
RST Marketing Associates
Sam Moore Furniture
Sentry Equipment Erectors
Smyth Companies
Valtim
"Bedford County and this region have a long history and reputation in knowing how to make things," says Traci Blido, Director of Economic Development. "We have talented machine shops throughout the region and dozens of advanced manufacturing firms that make everything from precision optics and thin film coatings for the military and medical industries to complete packaging machines that assist major production industries."
Bedford County is home to the 25,000 square foot Center for Advanced Engineering and Research, an industry-based research hub. Located in the New London Business and Technology Center, this non-profit organization creates working relationships between high-tech industries, major R&D centers, and university researchers, and facilitates professional development opportunities for scientists and engineers in the region. The R&D activities are targeted to unique, high potential technology industry clusters that will drive economic growth in the region over the next 10 – 20 years.
The area's pro-business climate makes for smooth transitions, and industrial space is plentiful. Four business and industrial parks are available in the region: Montvale Center of Commerce, Bedford Center for Business, New London Business and Technology Center, and Little Otter Business Park. Four highways pass through or are easily accessible from the Bedford area, and the east-west line of Norfolk Southern Railroad connects the agricultural Midwest, the industrial Great Lakes and the Allegheny coalfields with the Atlantic Coast. These make the Bedford area a convenient location to do business.
As a dynamic organization committed to managed growth and development, the Bedford Area Chamber of Commerce facilitates change by partnering with business, education, government, and community. These collaborative efforts and community support play a large role in creating such a positive business climate, which has lured many companies over the years and allowed others to flourish.
"The Bedford Area Chamber of Commerce has evolved and grown into a vital organization over the years," says David Herrick of BB&T Scott & Stringfellow, past Chamber Board Chairman. "It provides a platform for legislative issues involving business and it offers training for small business and potential leaders in our community. The Chamber provides opportunities for networking among all business people and it continues to look for ways to enhance and support the business community."
Business prospects are good. Outstanding schools, advanced health-care resources, a mild climate, diverse recreational opportunities, and attractively priced housing make the Bedford area not only a great place to live but also a great place for business.
For more information on starting or relocating a business in the Town of Bedford or Bedford County utilize the following resources.
Bedford Area Chamber of Commerce
Wende Gaylor
President/CEO
305 E. Main Street
Bedford, VA 24523
540-586-9401 ext. 101
Bedford County Economic Development
Traci Blido
Economic Development Director
122 E. Main Street, Suite 202
Bedford, VA 24523
540-587-5670
bedfordeconomicdevelopment.com
Bedford County
Robert Hiss
Bedford County Administrator
122 E. Main Street
Bedford, VA 24523
540-587-5670
Town of Bedford
Mary Zirkle
Economic Development Coordinator
215 E. Main Street
Bedford, VA 24523
540-587-6006
www.betterinbedford.com
Small Business Development Center – Lynchburg Region
Stephanie Keener
Executive Director
300 Lucado Pl
Lynchburg, VA 24504
434-845-5966 x30
SBDCLynchburgRegion.org
Virginia Career Works | Central Virginia Workforce Development Board
Ben Bowman
Executive Director
828 Main Street, 12th Floor
Lynchburg, VA 24504
434-845-5678 ext 221
virginiacareerworks.com/