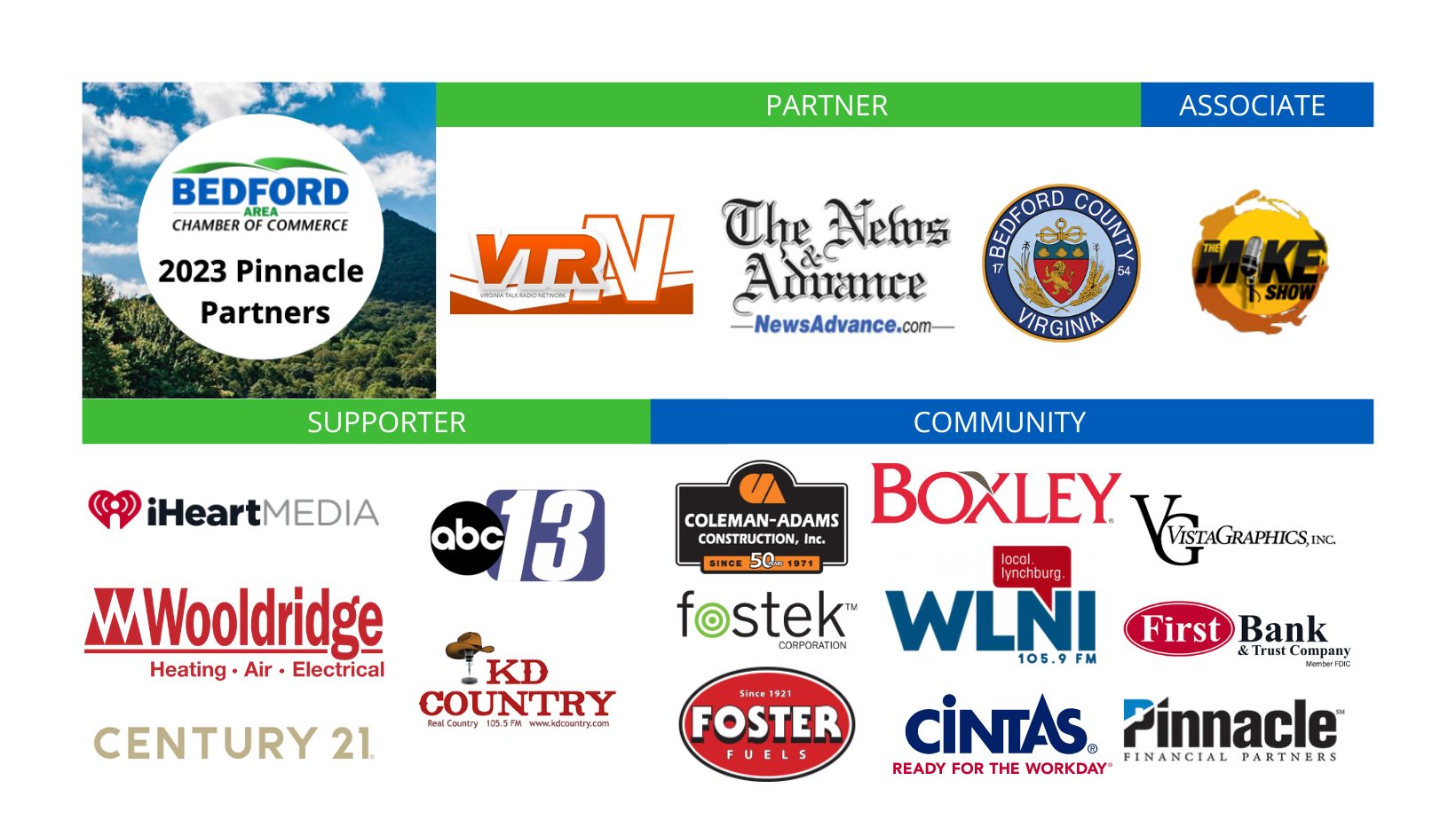 Sponsorship
The Bedford Area Chamber of Commerce is a Non-Profit organization of businesses and community leaders working together to serve the interest of our members by providing programs and services which improve the economic vitality of our community. Sponsoring the Chamber through Pinnacle Investment and individual events is a great vote of confidence in our mission.
Why become a sponsor?
Create, Develop and Enhance Credibility
Companies in general have few opportunities to build trust and establish rapport with their customers and prospects. By getting involved with an event, businesses are seen as dependable and supportive to the community, thereby building a trust with customers and prospects.
Highly Targeted Marketing
Each event will have a certain mix of attendees that can coincide with a business' marketing strategy. In addition to exposure at the event, sponsors automatically get the benefit of being promoted throughout the event promotion process.
Brand Awareness & Recognition
Logo placement in a variety of places such as flyers, direct mail, brochures, websites, email marketing campaigns, tickets, signage, etc. will add to increase brand awareness. Being recognized as a sponsor will communicate value and support with the audience at the event.
Community Involvement and Giving Back
Larger, more established corporations that get involved with Pinnacle Investment will be sending a message to the community that they are genuinely interested in providing support.
Tax Deduction & Write Off
Since the Bedford Area Chamber of Commerce is categorized as  a 503c6 Non-Profit Organization, a portion of the contribution can be deducted as a marketing expense. Any donations marked to the newly formed Bedford Area Chamber of Commerce Foundation, Inc. supporting Workforce Development Initiatives can be written off in full.  Consult with a tax consultant before making any contributions.