Welcome to the Bedford Area Chamber of Commerce!
"It is a well-managed organization that puts the needs of local business first. In today's fast paced business environment I rely on the Chamber to keep us informed of the needs and concerns of our community. It is important for businesses to support the Bedford community in which we work, live, and play."
Jim Mercadante, General Manager , Cintas Corporation
"The Bedford Chamber gets to know its members and genuinely has their best interests at heart. As new members we've been constantly impressed by the organization, drive, and enthusiasm of the entire chamber staff."
John Hall, Advisor , Lynchburg Wealth Management
"Our Chamber, because of its strong leadership, dedicated staff and numerous volunteers, provides an excellent service to its members. Our Chamber has its finger on the pulse of local/state initiatives and challenges. Every area business should become a member of the Bedford Area Chamber of Commerce. "
Jim Burns, Human Resources Manager , CommScope
"Servpro has been a member of the Bedford Area Chamber of Commerce for many years now and knows without a doubt how hard the employees and fellow Chamber members work to bring us business. Being a member of the Chamber is not only about getting business, but developing relationships with other business owners so you can refer business to them as well."
ServPro
"As a business owner, I would have to say that joining the Bedford Chamber is one of the fastest ways to become recognized locally. When I joined the Bedford Chamber, I immediately realized, this is one of the best decisions I made for my business. I have so enjoyed getting to see what the Bedford Chamber does for the area and the small businesses in Bedford County. I am so impressed with the community of members and the value you provide for these events. Networking is so key to the growth of small business and the Bedford Chamber is such a vital connection to make it happen."
Brett Howell, Synergy Develops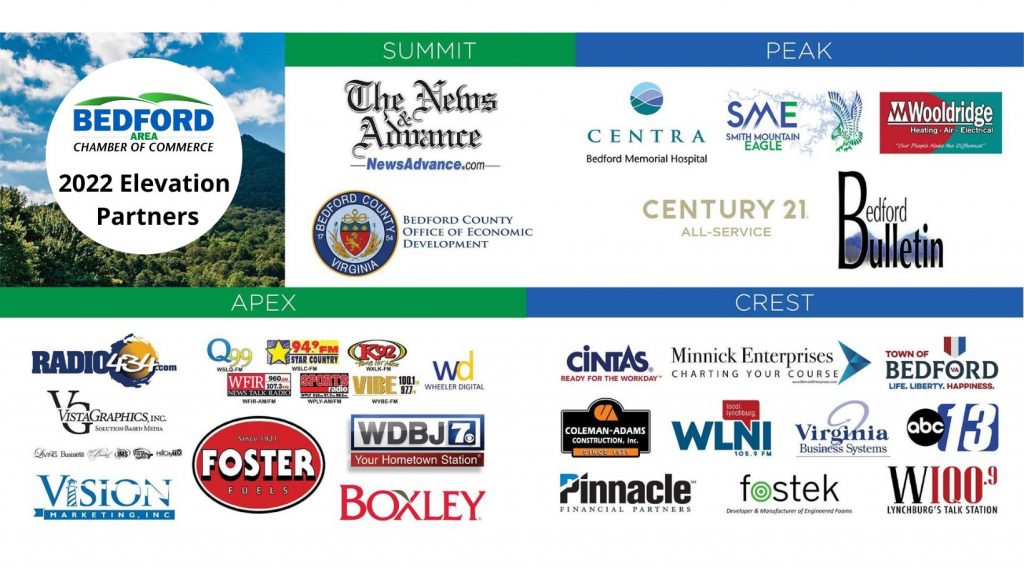 Spend 3 nights in Charleston by traveling with the BACC! To reserve your space, contact TravelLovers directly at (434) 385-5192.
Register now for our Excellence in Business Awards Gala being held on Thursday, September 8th 5:30-8:30PM at Cedar Oaks Farm! We will be recognizing and celebrating our 2021 Excellence in Business Awards winners. Click the photo below to reserve your seat or call Kayla at (540) 586-9401 ext. 103 with any questions.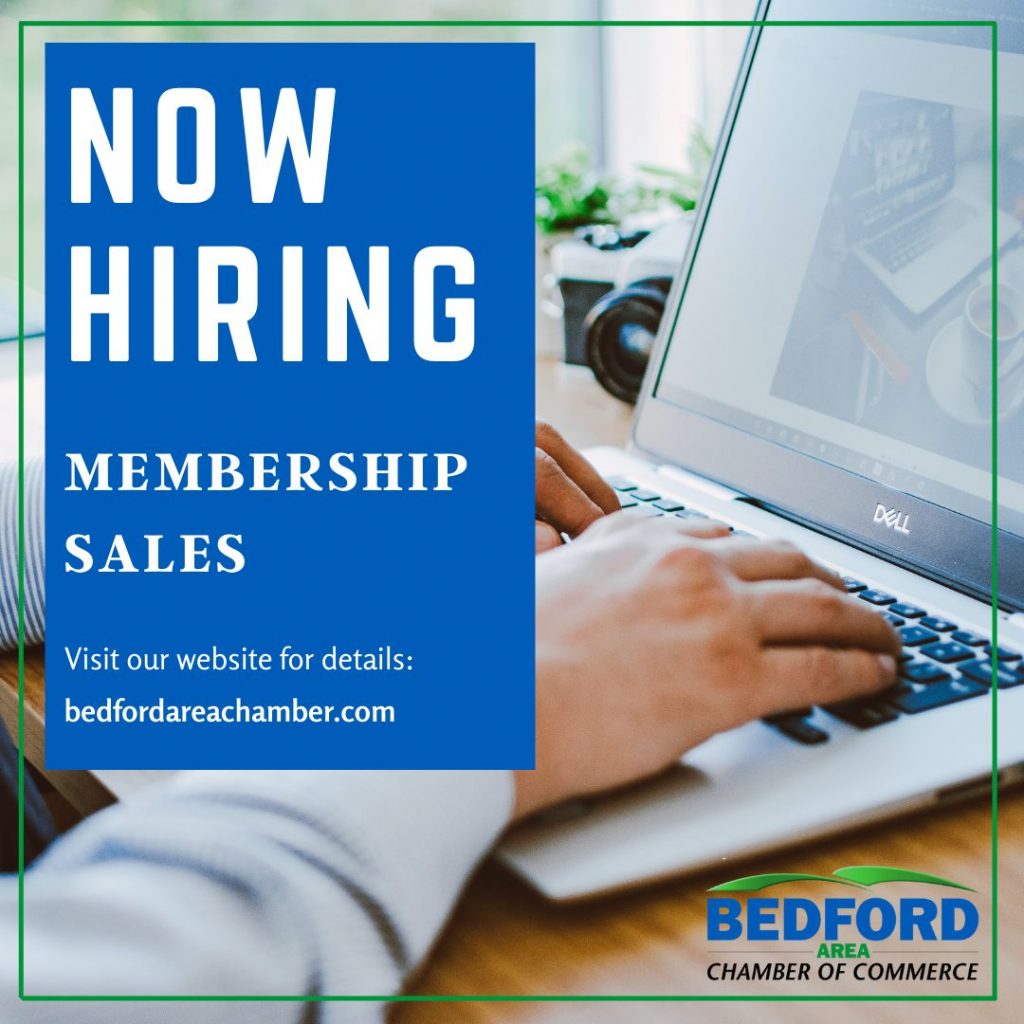 Membership Sales Job Duties
Functions
Sales of memberships is the key function of this position. Implement an effective and aggressive retention program that will increase membership to the goals set by the CEO and the Strategic Plan of the Board of Directors. Work with Chamber Staff and Volunteers to ensure chamber programs and benefits are begin utilized by Chamber Members. This is a 1099 position.
Duties and Responsibilities
Recruit new members and increase the net membership numbers and dollars per budget goals.
It is recommended that a minimum of 3-5 appointments per day be scheduled with new member prospects to recruit them for membership, and/or with current members to present tiered options.
Give membership update to staff at weekly staff meetings
Report to CEO on a weekly basis the past week's progress/success
Actively seek out leads for sales prospects
Make sure all prospects receive a personal call of invitation and attempt to schedule a personal appointment, and assure materials are delivered and presented to those available to meet
Work towards monthly, quarterly, and annual recruitment goals set with Pres/CEO
Other duties as assigned
Pay is commission based structured upon sales of memberships and sponsorships along with hourly pay and incentive plan.
Email Resume directly to the CEO - wende@baccva.org.
Looking for a job or know someone who is? Click on the link below to view some of our members' open positions!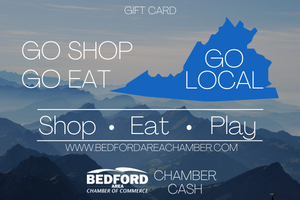 2020 Excellence in Business Awards Winners
Small Business of the Year - Big Island Health & Wellness/Sapient Health Services
Large Business of the Year - Boxley Materials Company
Agri-Business of the Year - Bowyer's Bees & Honey
Non-Profit Organization of the Year - Bedford Humane Society
Teacher of the Year - Matt Uselton
Citizen of the Year - Traci Blido
Outstanding Service Award - Witt Mechanical
Rising Star Award - Sandy Mayberry/LuLu's Closet Consignment & Boutique
Founding Father Award - Terry Wood
Lifetime Achievement Award - Nancy Johnson
The Bedford Area Chamber of Commerce is an organization of business and community leaders working together to serve the interests of our members by providing programs and services which improve the economic vitality of our community enhancing the business community through advocacy, education and networking