Welcome to the Bedford Area Chamber of Commerce!
"It is a well-managed organization that puts the needs of local business first. In today's fast paced business environment I rely on the Chamber to keep us informed of the needs and concerns of our community. It is important for businesses to support the Bedford community in which we work, live, and play."
Jim Mercadante, General Manager , Cintas Corporation
"The Bedford Chamber gets to know its members and genuinely has their best interests at heart. As new members we've been constantly impressed by the organization, drive, and enthusiasm of the entire chamber staff."
John Hall, Advisor , Lynchburg Wealth Management
"Our Chamber, because of its strong leadership, dedicated staff and numerous volunteers, provides an excellent service to its members. Our Chamber has its finger on the pulse of local/state initiatives and challenges. Every area business should become a member of the Bedford Area Chamber of Commerce. "
Jim Burns, Human Resources Manager , CommScope
"Servpro has been a member of the Bedford Area Chamber of Commerce for many years now and knows without a doubt how hard the employees and fellow Chamber members work to bring us business. Being a member of the Chamber is not only about getting business, but developing relationships with other business owners so you can refer business to them as well."
ServPro
"As a business owner, I would have to say that joining the Bedford Chamber is one of the fastest ways to become recognized locally. When I joined the Bedford Chamber, I immediately realized, this is one of the best decisions I made for my business. I have so enjoyed getting to see what the Bedford Chamber does for the area and the small businesses in Bedford County. I am so impressed with the community of members and the value you provide for these events. Networking is so key to the growth of small business and the Bedford Chamber is such a vital connection to make it happen."
Brett Howell, Synergy Develops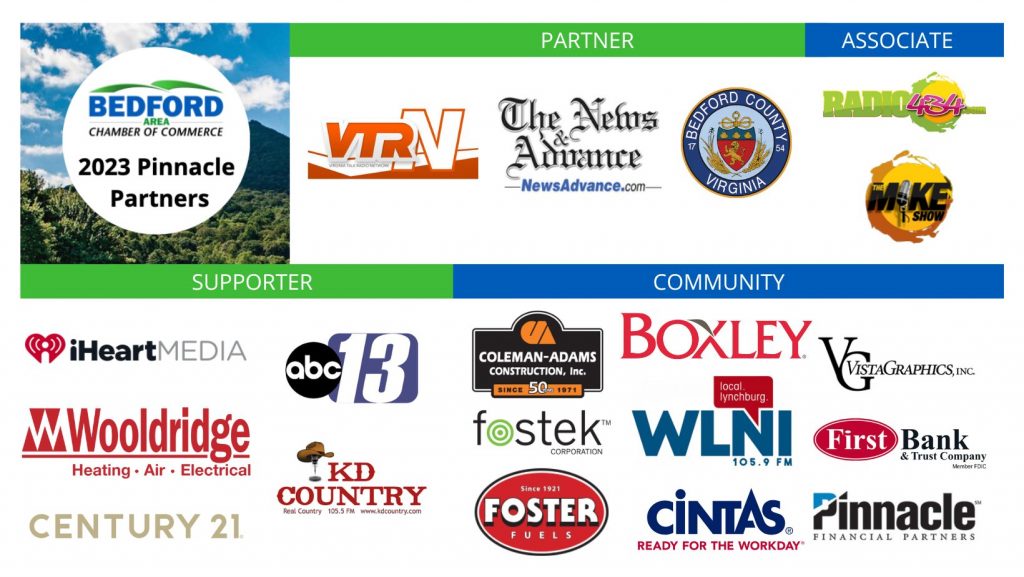 The Bedford Area Chamber of Commerce is excited to announce that it will be purchasing the land that its downtown Bedford office is built upon from the Town of Bedford. In order to fund this purchase, the Chamber is launching a commemorative brick fundraising campaign, with plans to install the engraved bricks around its office's sidewalks. The Bedford Area Chamber's goal is to raise $10,000 during phase one of this campaign. Please consider supporting our efforts to purchase our office's land by purchasing a commemorative brick!
Visit this page to read the full press release & find more information.
Check out the Job Directory from our April 6th Job Fair HERE. 
These jobs are for anyone and everyone! There are jobs of varying experience levels, various industries, and they cover everything from full-time to part-time to seasonal and even internships.
The Bedford Area Chamber of Commerce is an organization of business and community leaders working together to serve the interests of our members by providing programs and services which improve the economic vitality of our community enhancing the business community through advocacy, education and networking